Both Canvas and Zoom have recently been updated to include some really useful Accessibility features.
Canvas – Immersive Reader
Microsofts Immersive Reader is now incorporated into Canvas. The immersive reader enables students with learning differences such as Dyslexia using text decoding solutions and help build confidence for emerging readers through features like Line Focus and Picture Dictionary.
It enable learners by reducing visual crowding, highlighting text, breaking words into syllables, read text aloud, and provide visual references.
With features like Dictation and Read Aloud, students can hear text read aloud for multi-sensory processing, a technique to aid reading and comprehension. It also allows for the translation of words, or the entire text into over 60 languages (over 40 of them can be read aloud).
The Picture Dictionary enables students to view a picture representation of a word they click on. Students can combine with Read Aloud for multi-sensory processing, a technique to aid reading and comprehension.
In addition to this students can personalise their experience by increasing or decreasing the size of text and change background colours.
For more information about the Immersive Reader, please see our Student page which features more help and resources.
Zoom: Live Transcript
A live transcript feature is now available to use in your online teaching sessions, which shows captions in real-time. The captions can be shown in a dedicated side bar and/or in subtitle form.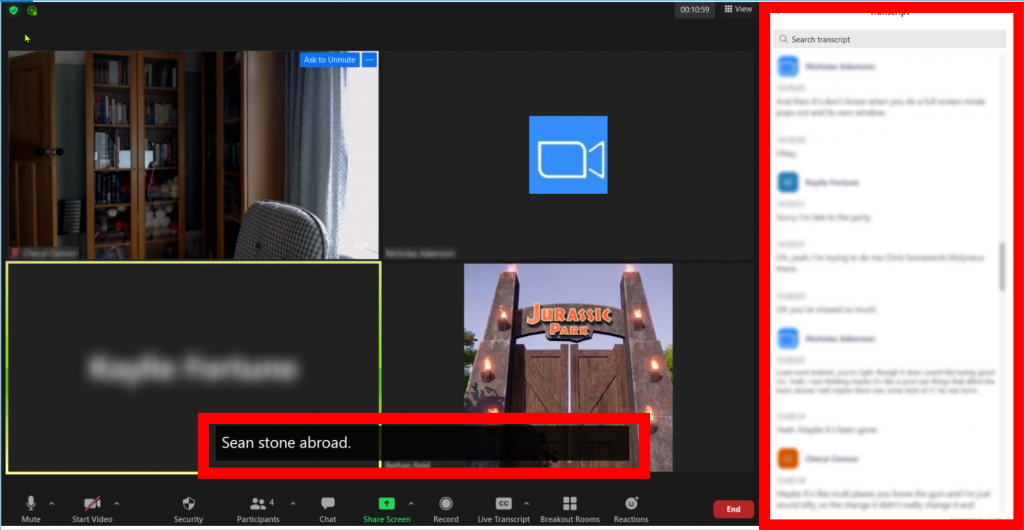 This can be activated using the CC button in the meeting controls.
Zoom: Share Video
You can now share video using the dedicated, inbuilt video player.
To see how to do this, please see our guidance on sharing video.
Zoom: Poll Downloads
Poll downloads allow you to download student response data during the session.
Use the Download button once you have closed the poll: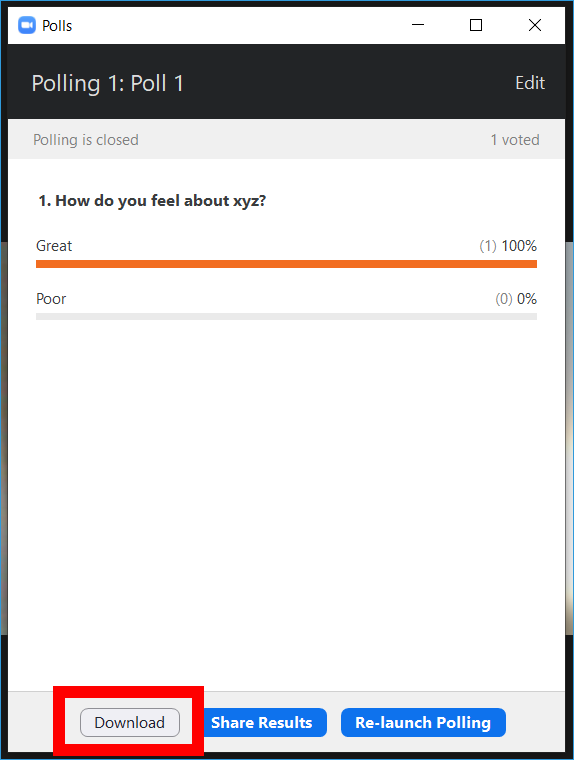 The downloaded file will be a CSV file, which usually opens with Microsoft Excel on Windows PCs.
To take advantage of the latest features in Zoom, update to the latest version of the app.
If you would like support with any of these features, please contact the Teaching and Learning Academy at LTsupport@ljmu.ac.uk.