Your Canvas dashboard is the first page you see when you login. There are three different views which can be enabled depending on how you would like information to be displayed.
Card View
This is probably the most useful view, and shows your course enrolments as separate cards. You can favourite courses so that they appear on your dashboard – this also means that you can also remove old courses by removing the favourite option. The card view dashboard also displays items in your To-do and recent feedback and grades.
New notifications appear at the bottom of the card, alongside notifications for announcements, assignments and discussions.
We recommend this view to get the most out of your online Canvas experience.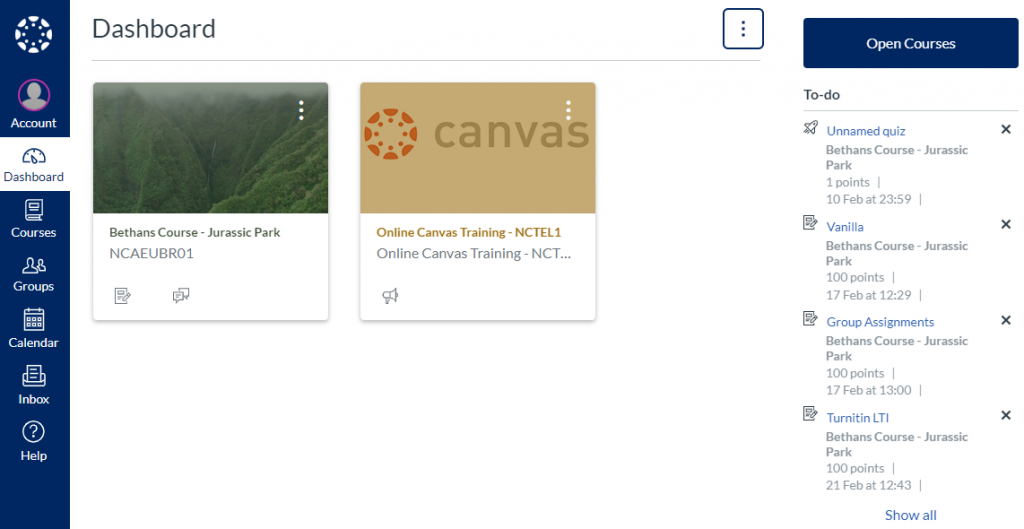 Favouriting Courses
To favourite your courses:
Click on the Courses icon in the main menu
Click on All Courses
Select the courses you want to favourite by clicking in the star
List View
List view displays all course to-do items in chronological order. It allows you to add new to-do items to your list and view your grades. Today's items appear first, but if you scroll up you will notice previous activities.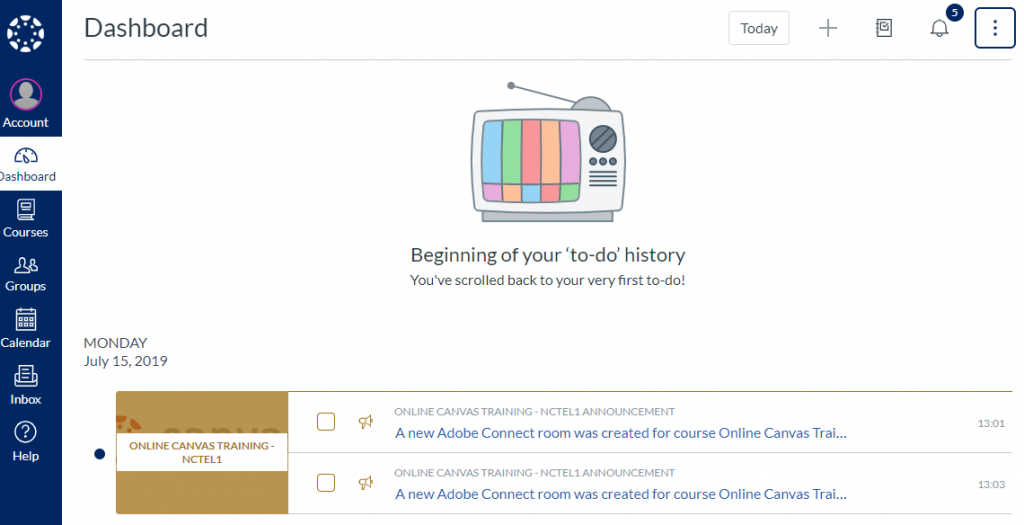 Recent Activity
This view displays all recent activity for all courses, displaying notifications for any assignments or discussions you have participated in. There's also a panel that allows you to see your To-do list and recent feedback and grades.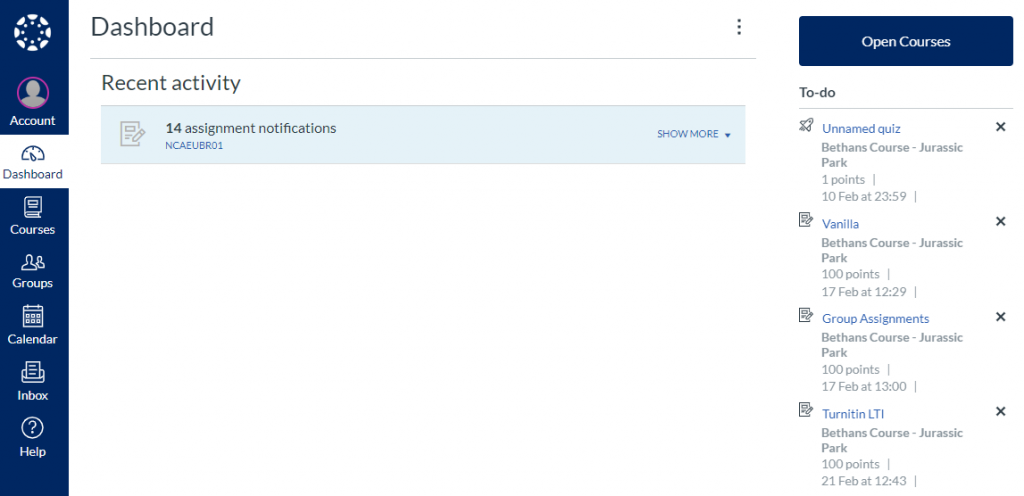 To Change your View:
Click on the options menu (the one with the three dots) when viewing the Dashboard page and select your new view. You can change your view at any time.