Canvas have been busy updating features within Canvas and the recent file upload improvements help you to add files to your course much more quickly and easily.
1) Import Content from your home page (Course Copy)
You can now import content from previous years from your course home page. There's a shiny new button on the homepage called 'Import Existing Content'. Simply use this button as you would normally to import existing content.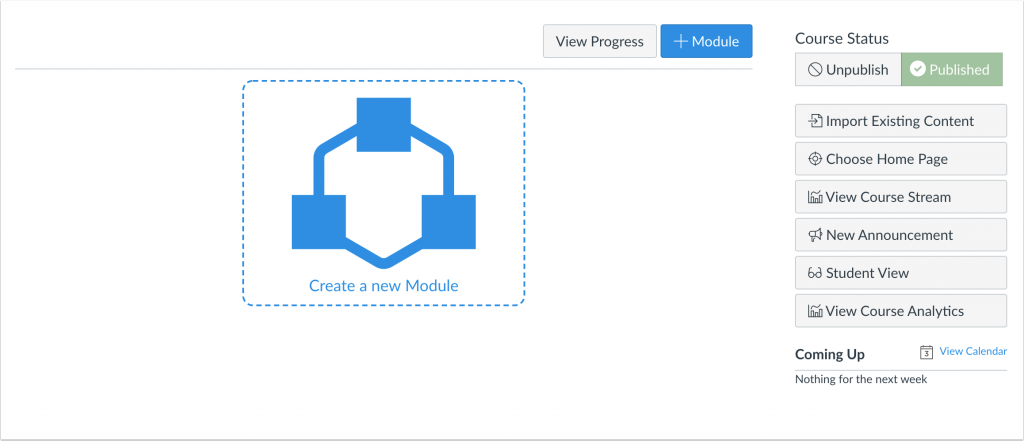 2) Upload multiple files via drag and drop on your homepage (for modules)
When using modules on your course home page, you can quickly create a module and then drag multiple files into the space for upload, and the progress of the file upload displays directly in the module window. When file uploads are complete, the names of the files are shown directly in the window.
If an uploaded file is a duplicate of an existing file, Canvas displays a prompt asking if the file should be overwritten, renamed, or skipped.

Training and Support
If you haven't yet attended one of our training sessions, see the following page for sessions to explore:
Help and Support
Canvas experts are available 24/7 to help you with your Canvas queries. Click on the help icon in the Canvas menu when you are logged in to either speak to someone via phone or chat online.
The Teaching and Learning Academy are also available to answer your queries. Please raise a ticket via helpme.ljmu.ac.uk