You can access attendance reports for your Zoom teaching sessions under the Previous Meetings tab.
Access the Zoom section of your Canvas course.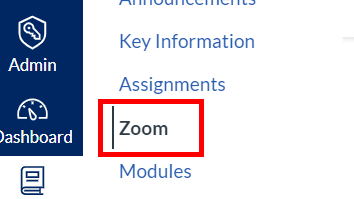 Click on the Previous Meetings tab

Click in the Report link next to your session.
You will see a list of participants, when they joined and left the meeting, and how long they were in the meeting. You will also be able to download this information to a CSV file.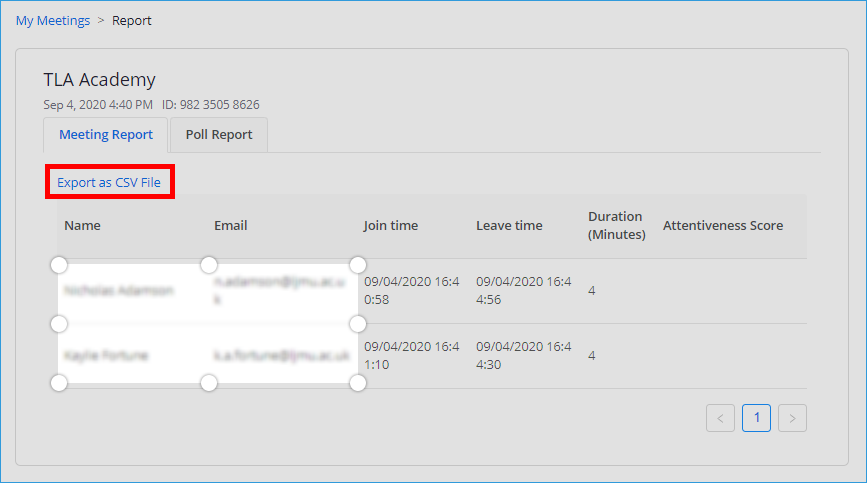 When the CSV has been downloaded it may contain duplicate values for the student name. This is because if a student leaves and then rejoins a session they will be 'counted' twice.
In order to remove duplicate values, open the csv file in Excel, Copy and paste the student attendee list into another sheet, highlight the row of student names and select Remove duplicates (Data>Remove Duplicates, below)
This will remove any repeat instances of names and provide a list of students who cam in to the zoom session on at least one occasion.
Canvas Enhanced Analytics
Please note that whilst students attending Zoom sessions will provide some information regarding their engagement, their engagement with course activities is also an important factor to consider. The guidance on Canvas Enhanced Analytics details how these activities have been developed into a dashboard to provide further insights into student engagement with Active Blended Learning and Canvas