To share a meeting invitation with external guests or students on separate Canvas courses, you can copy the invitation information and send it in an email or in an announcement in a Canvas course.
Do not share meeting information/invitations on publicly accessible web pages.
To access the invitation text, click on the title of your meeting:

Choose copy the invitation: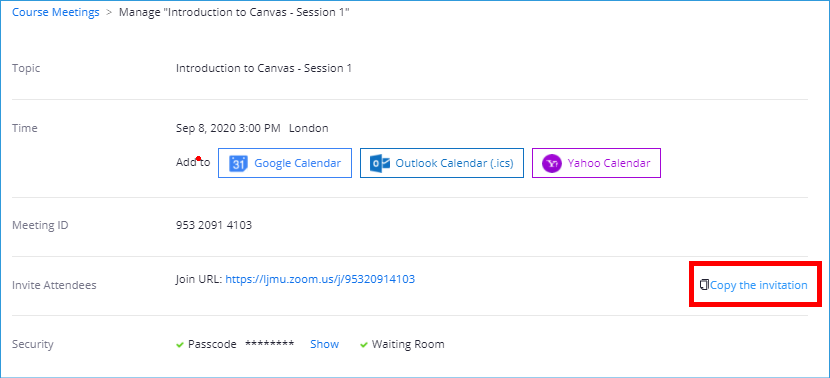 Choose Copy Meeting Invitation (note that the meeting url and the passcode are included in this text):
This text can now be pasted into an email or pasted into an announcement in your other Canvas courses.
Please note: