You are able to invite non-LJMU participants to Zoom meetings. Useful if you would like to invite external speakers to talk with your students.
Please note: your external participant will need to be signed in to their Zoom account (which can be the free version).
When you set up the meeting, the default authentication option is set to 'Users in your organisation (LJMU)' but you can change this to allow users who just have to sign into Zoom.
The setting you should apply is the second option in the drop-down box 'Sign in to Zoom' (image below). Then you can send the invitation to non-LJMU participants and they will be able to join.
Once you have created your meeting, copy the meeting invitation to send to your external guest.
To access the invitation text, click on the title of your meeting:

Choose Copy the invitation: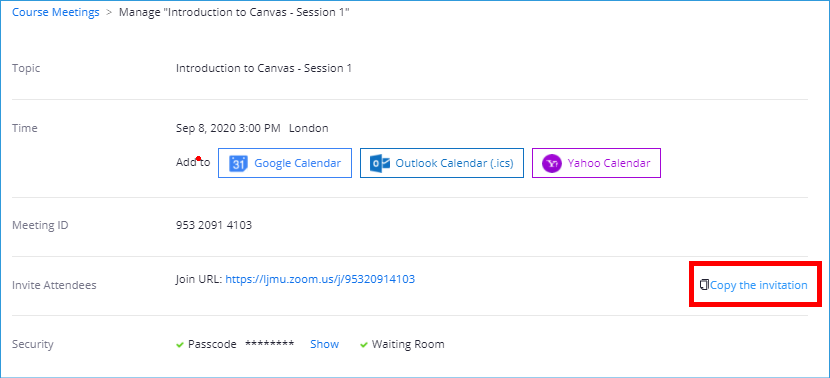 Choose Copy Meeting Invitation (note that the meeting url and the passcode are included in this text):
This text can now be pasted into an email.
Will students be able to join this meeting?
Students will be able to join in the usual way, via your Canvas module and Zoom.