Recording Canvas Zoom Meetings
Once you have created your meeting, you can record it for future use. If you have not already created your meeting, please see the following guide: How do I set up a Zoom meeting in Canvas?
Please inform meeting participants if you plan on recording your meeting.
You can find the privacy statement for Zoom on the Zoom section of your Canvas course (see images below) and here.
Recordings of your sessions will be available in the Cloud Recordings tab and will be unpublished by default.
Recordings will be available in Canvas for three years in accordance with the Educational Video and Audio policy.
It is not possible to record inside breakout rooms.
Please note that only the original host of the session will receive the email notification and will be able to manage the recordings.
Once your meeting has been created, click the Start button to launch one of your Zoom meetings.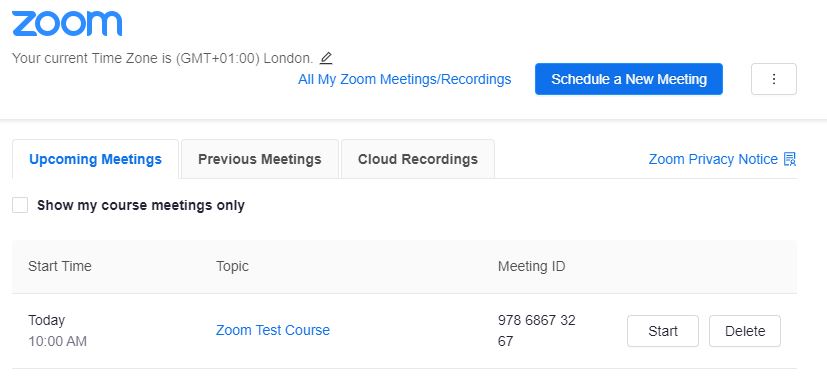 Zoom will download if you haven't already installed it. Once installed, click 'Open Zoom Meetings' button and the Zoom player will appear.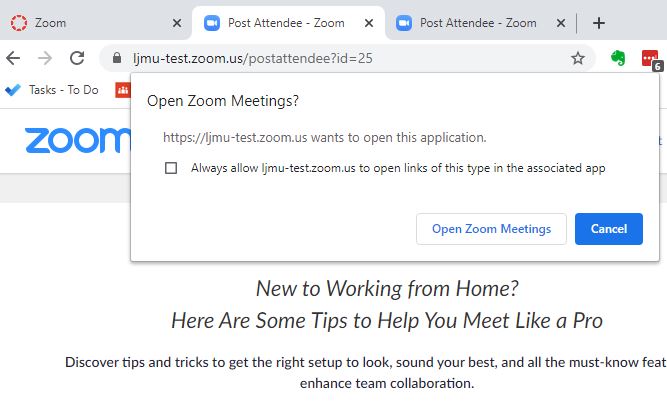 Click 'Join with Computer Audio', see the Audio troubleshooting guide for further help: Testing Computer or Device Audio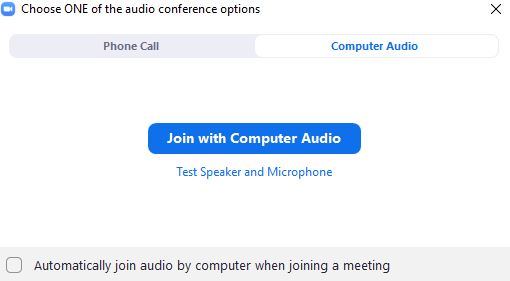 Press the record button in the tool bar at the bottom of the page and select 'Record to the Cloud' to start recording. If your window has been resized you may need to click on the more button to access the 'Record to the Cloud' button. It is best practice to inform students before you start recording the session.

You will see the record button change to a Pause/Stop recording icon. You can stop recording then start a new recording and these will be saved together with under the Cloud Recordings tab in Canvas.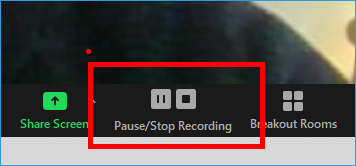 At this point an on-screen dialog is displayed to participants giving notification that the meeting is being recorded: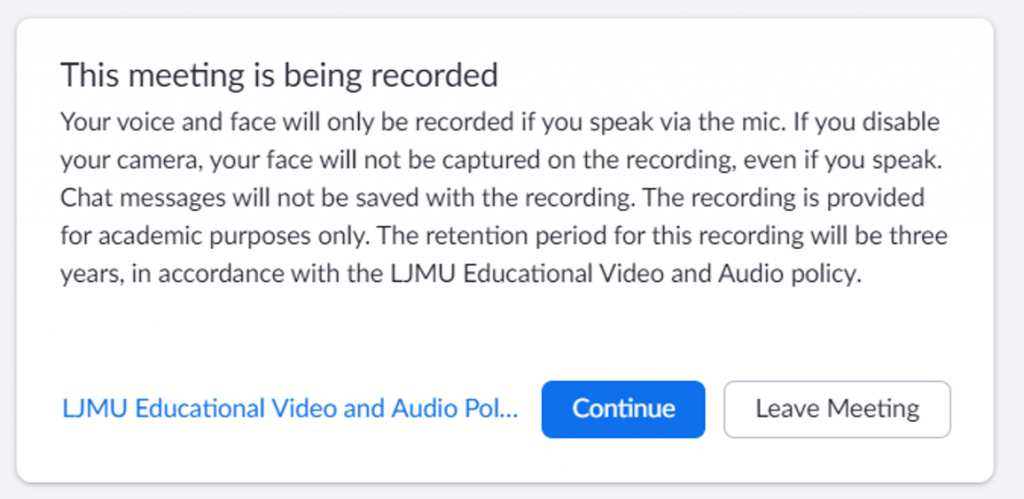 Please note: once you click the record button the recording is underway and not dependant on the Continue button being pressed by participants.
Once you are ready to end the recorded part of your session, click the stop recording button:

Students do not get automatic access to the recordings, they must be published first. Please note all students in the Canvas course will be able to view the recordings, if published. The recording will be ready to view after a short time, and will be ready to publish to students in the Cloud Recordings tab of your Zoom page, where you can choose to publish the recordings or delete:

Further Resources