How to register for TLA training events
After clicking on the link for the training you wish to attend you maybe asked to sign into Office 365.  Please use your USERNAME@ljmu.ac.uk and password to sign in or select your LJMU account.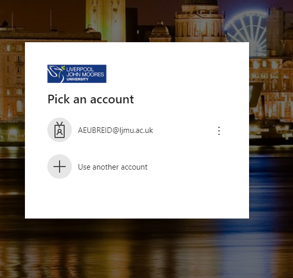 You will then be taken to the registration page for the training event you have selected.
On this page you will be asked to add your details, ensure you add your full email address, please do not use USERNAME@ljmu.ac.uk.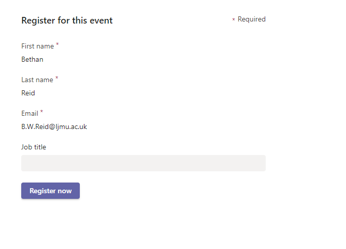 Once completed please click 'Register now'.  The below confirmation will appear on screen.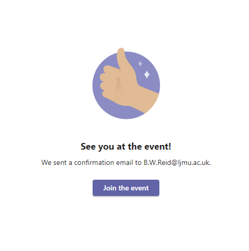 How to add the event to your Outlook calendar
Once registered you will shortly receive an email from Microsoft Teams confirming your seat is reservation.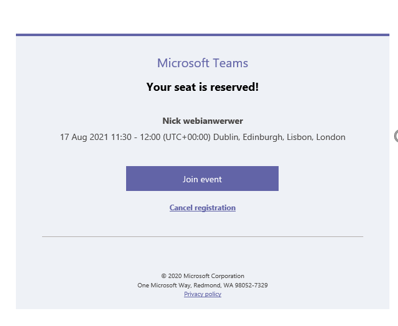 To ensure you do not miss the training and have the join event link to hand on the day please add this event to your calendar.
You can add the event to your calendar by opening the registered email from Microsoft Teams and clicking on the arrow (see below) and select 'Save As'.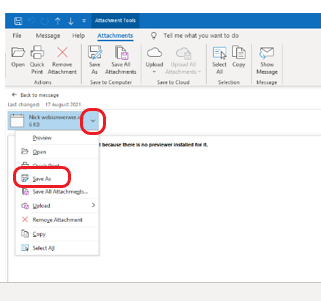 You will then see the below option to add the Internet Calendar to Outlook, please select 'Yes'.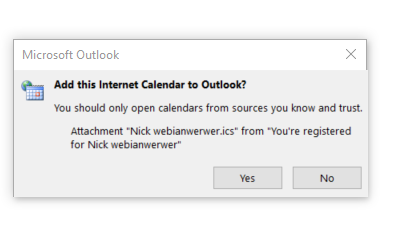 After selecting 'Yes' the event will show in your Outlook calendar as a tentative appointment.  You can accept the invitation by opening up the event within your Outlook calendar and clicking 'Accept', you will also see the 'Join event' button (see below).
You can also cancel your registration if required by clicking the 'Cancel registration' link.