At the start of a Zoom meeting, the ability to share screens is available only for hosts (staff). This is to give hosts control over whether  students can share their screens.
If you would like your students to be able to share their screens at any time during the meeting, do the following.
1. Choose the security button on the in-meeting controls.

2. Click on the Share Screen option.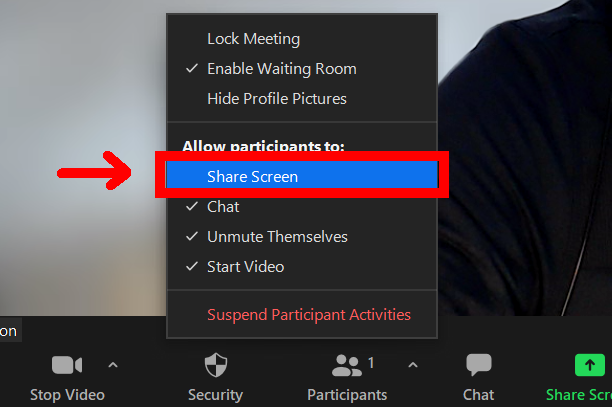 3. Confirm it has a tick to the left of the option.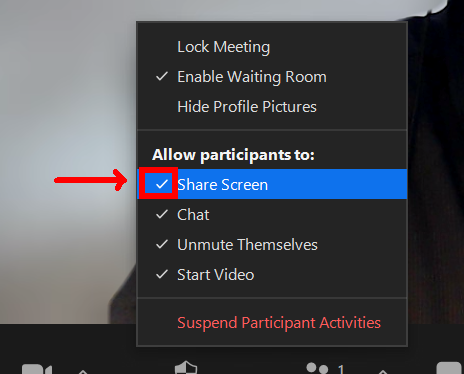 4. Students can now share their screen using the Share Screen button.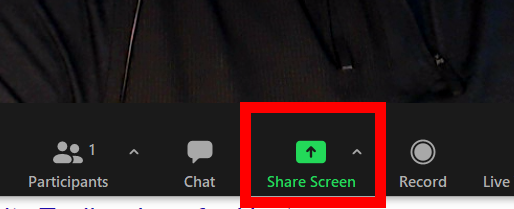 5. To disallow students from sharing screen, do the reverse of the above steps at any point during the session to remove the ability to share.
Allowing screen sharing in breakout rooms
You may notice that the security button disappears when you go into a breakout room. This means you won't be able to allow or disallow screen sharing from within the breakout room.
Best practice here is to allow screen sharing using the security button before opening the breakout rooms.