You can trim the start and end of the playback range of your Zoom recordings before you publish them to students.
Limitations
As described more fully below, this will not delete any part of the original recording.
If you need to make more detailed edits, please consider downloading your video and editing in a separate video editor. (Panopto can be used for editing and re-sharing to your course.)
Edited videos can not be uploaded back into Zoom cloud recordings.
Please note that only the original host of the session will receive the email notification and will be able to manage the recordings.
To edit your Zoom recording go to to the Cloud Recordings tab within the Canvas Zoom dashboard and click on the title of the session where a recording was made.

Click on the play button of the recording (note you can also download and share a link to the recording here).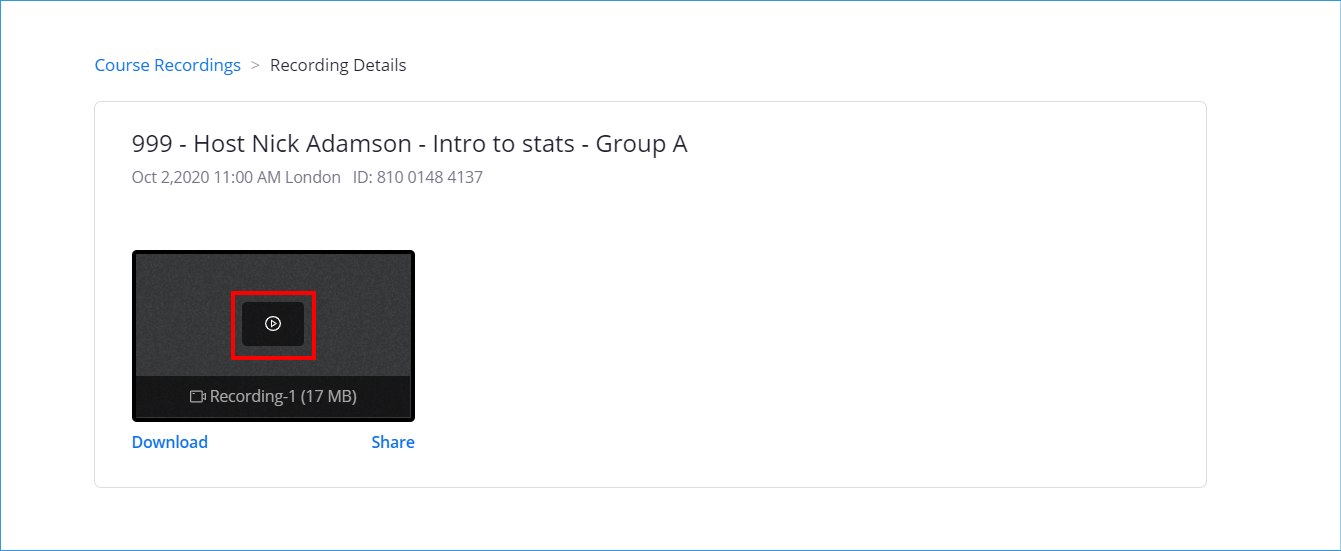 If prompted to sign in, use the Sign in with SSO option.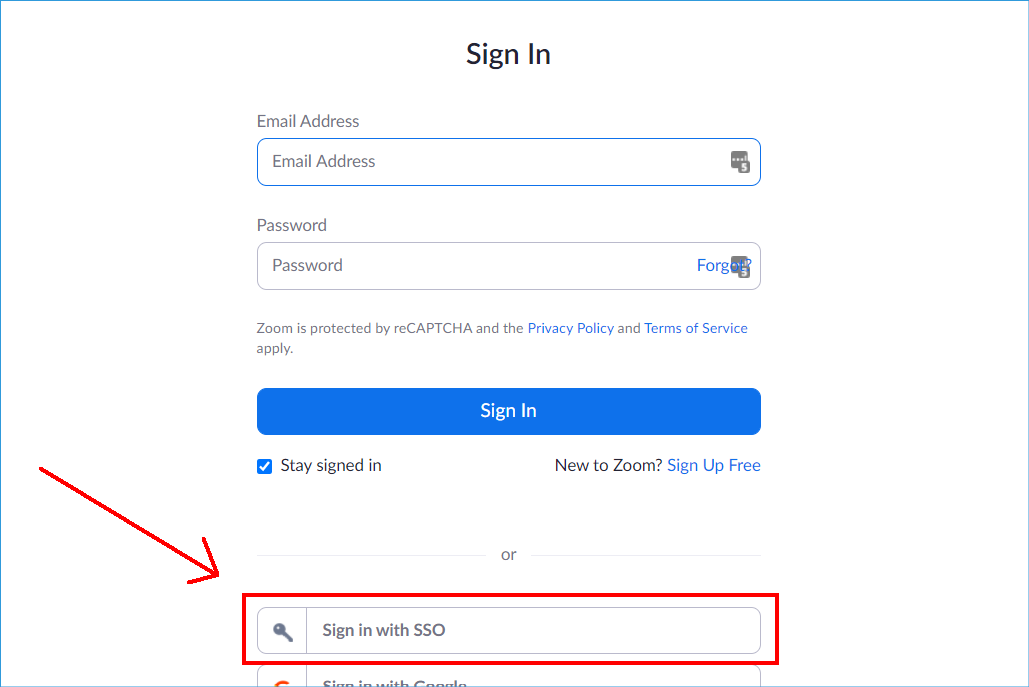 Click on the scissors icon.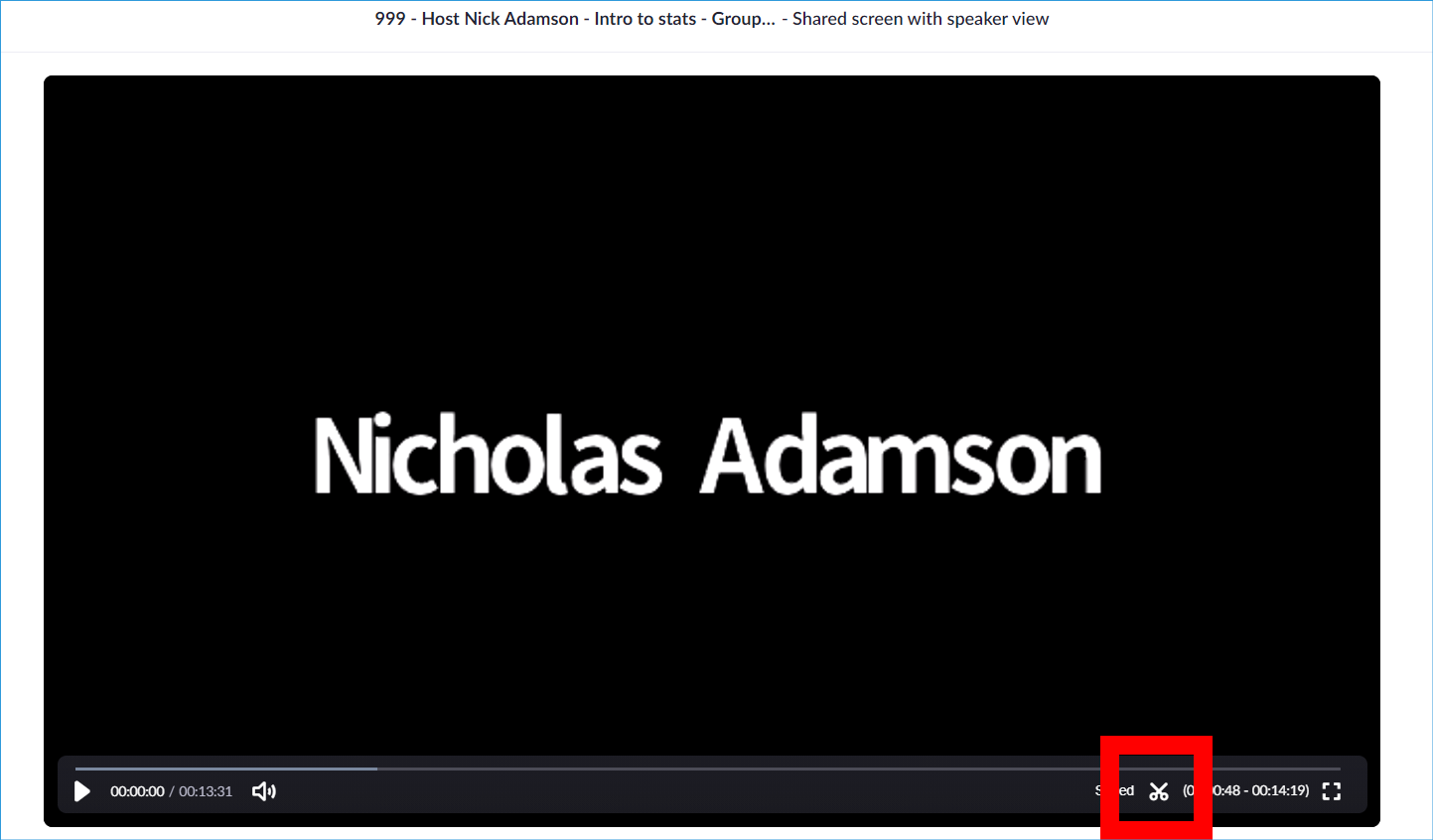 You will see this information displayed.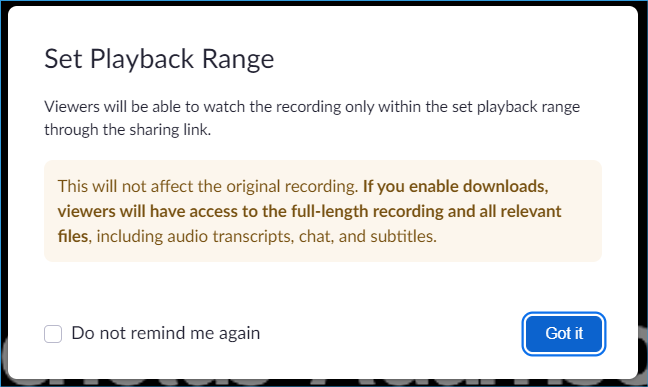 The text of this image reads as follows:
Set Playback Range
Viewers will be able to watch the recording only within the set playback range through the sharing link.
This will not affect the original recording. If you enable downloads, viewers will have access to the full-length recording and all relevant files, including audio transcripts, chat, and subtitles.
Click Got it to continue.
You will now be able to set the playback range and click Save to apply your changes.

Finally publish your recording on the Cloud Recordings tab.

Further Resources