The polling feature for meetings allows you to create single choice or multiple choice polling questions for your meetings. You will be able to launch the poll during your meeting and gather the responses from your attendees. You also have the ability to download a report of polling after the meeting. Polls can also be conducted anonymously, if you do not wish to collect participant information with the poll results.
Limitations
The host must be using the Zoom Desktop app on PC, Mac or Linux
Only the host can use polling. If another participant is made host, they will not have polling ability
Those using a web browser to join the meeting (as opposed to via the Zoom app) will not be able to participate in polls
Polling can be set up within your meetings in two ways.
First option:
When you set up your session from within Canvas and press save, you will see at the bottom of the screen the option to import a poll (see below).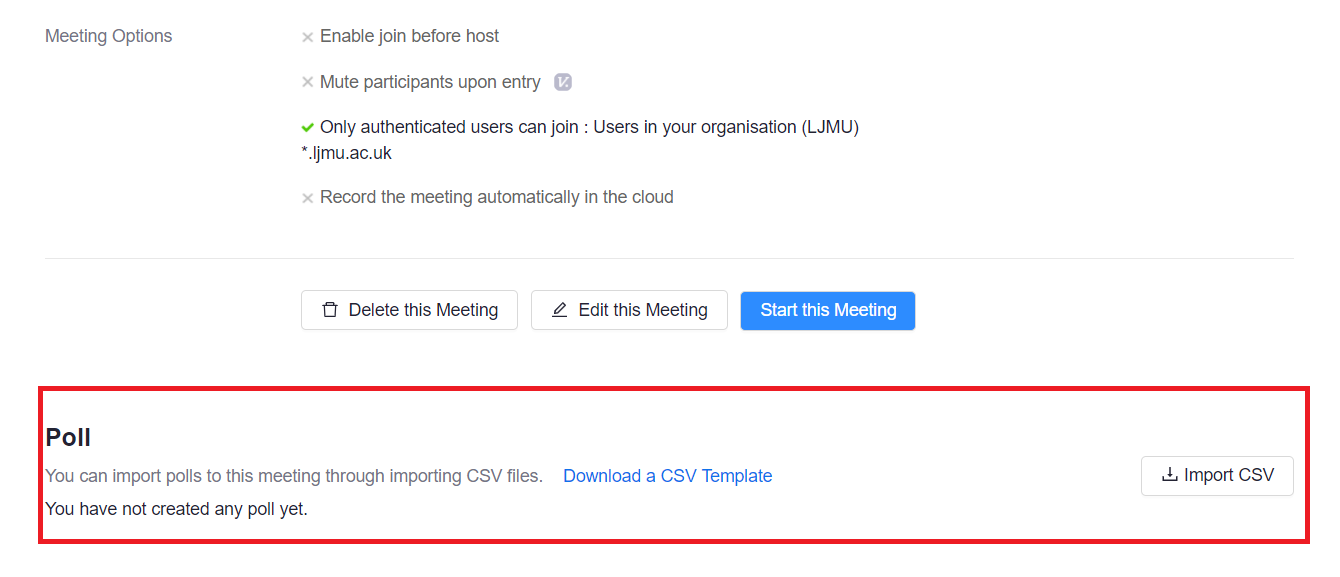 From this area you will be able to download a CSV template (see template below).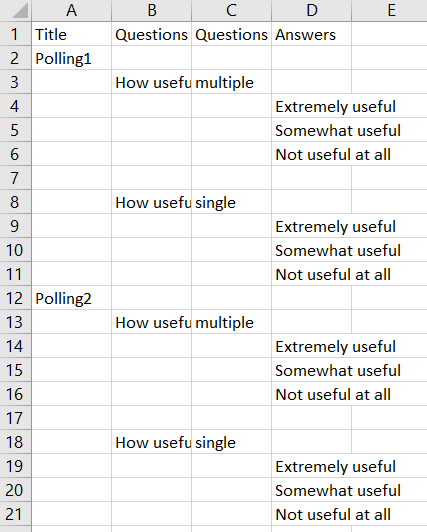 Once you have made your amendments to the template, ensure the file is saved as a CSV document, then upload.  The Poll will then show.

Option 2
Once you have set up your Zoom session in Canvas and saved this.  Log into https://ljmu.zoom.us/ , please sign in using the SSO route.  Click on the title of the meeting you would like to add the poll to.  Go to the bottom of this page.  If you have already added a poll you will see this and also the option to add a poll. If you wish to add a new poll click on the add button.

Another screen will appear (see below) and you can then start to add your poll information and save.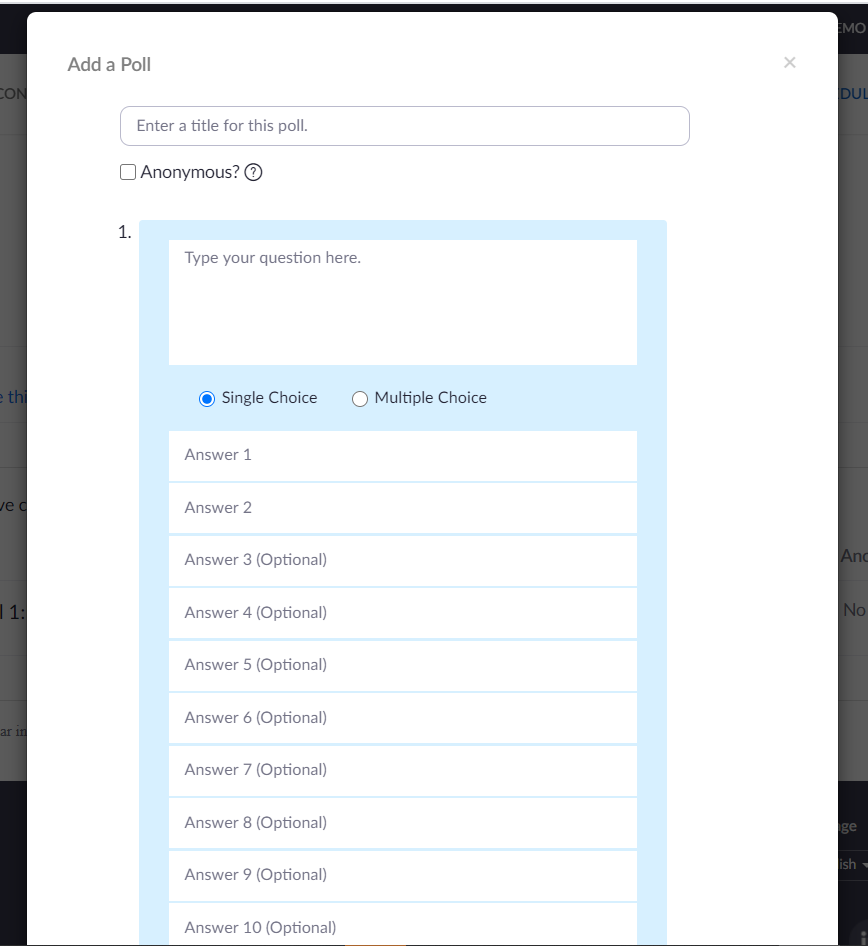 Once saved your poll will be created.  If required you can edit the poll from this page.
Polling Results
Once polling has finished, results from polling can now be downloaded while the Zoom session is in progress.
When polling has finished a Download button will appear, once you have clicked this button the result will download into an Excel file.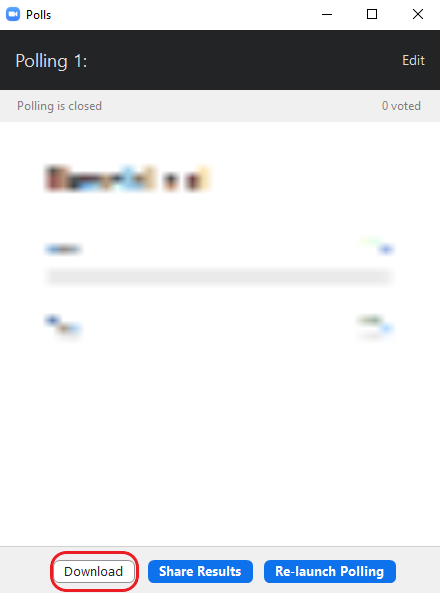 Further Resources